Introduction
Nowadays, chat is required for almost any business and there are different types of chat for different use-cases. One type of chat cannot be used  for another type of purpose.
There are chats for customer communication called the buyer seller chat or the marketplace chat then there are chats for team communication and there are chats for communities and groups, chat for gaming, and chat for Software as a service applications
In this article we are going to go through various types of chats and what are they useful for
But first let us understand what really is a chat platform.
A chat platform is a chat service that allows you to use the chat for a specific purpose.
There can be chat platforms for specific use-cases like gaming chat, marketplace chat, community chat or there can be multi use-case chats which you can use for multiple use-cases. There are also chat API and SDK Chats which are just chat components which you can tailor to your use-case
Let us look at prominent chat platforms and the use-cases they are fit for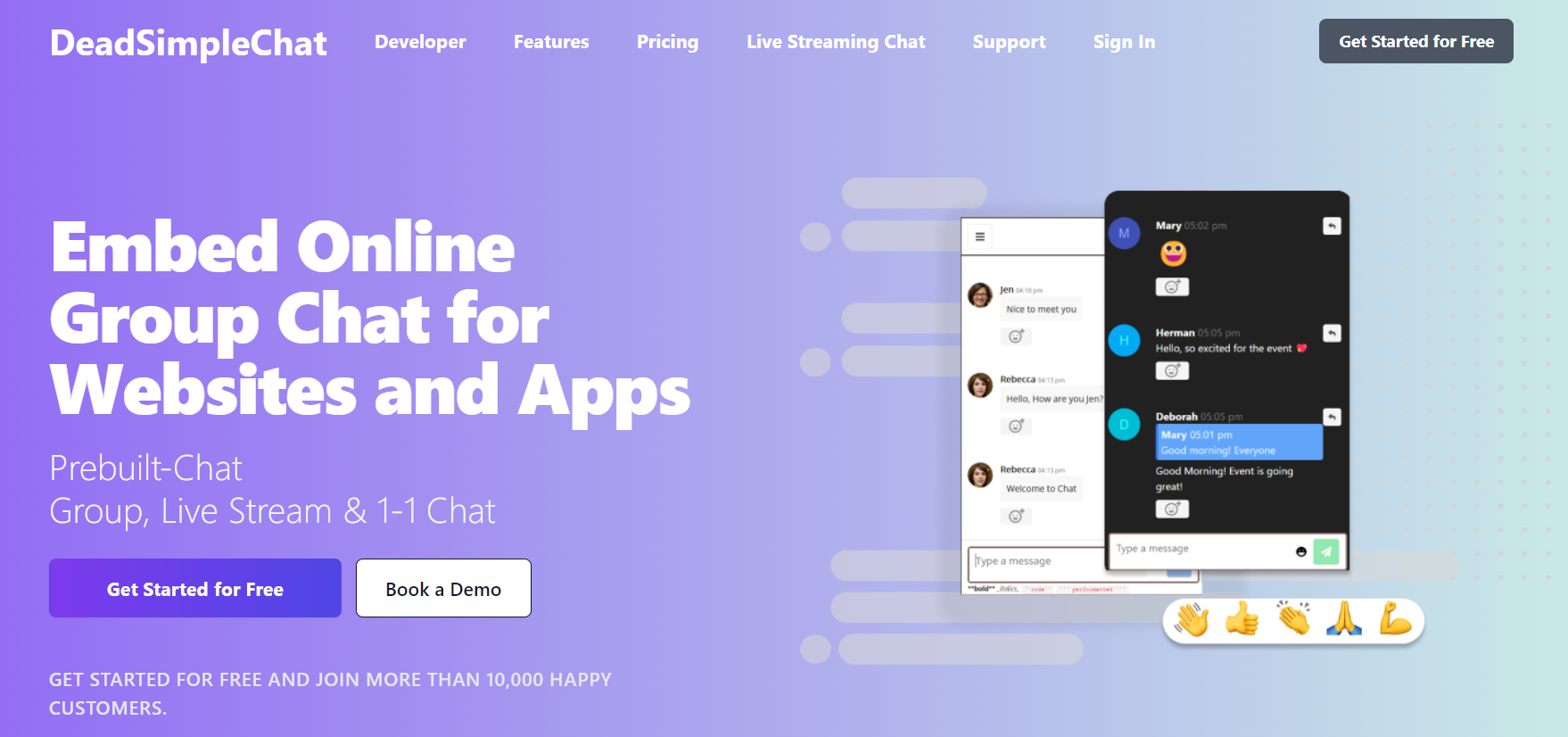 Best Chat Platforms for teams, online communities, live streaming, Gaming, SAAS Applications.
Different chat platforms are suitable for different use-cases. Let us look at some f the famous chat platforms and what use-case they suitable for and what are their pros and cons
DeadSimpleChat is the most versatile chat platform there is. It can be easily customized to suit any use-case.
Teams Chat
You can use DeadSimpleChat for team communication as it offers channels for specific topics and compliance department can  monitor what the participants are talking from the admin interface
Admin can also export all the chat that are taking place between the users. There is also the ability to create moderators that can moderate the conversation
Chat can also be customized to suit the company brand with colors and the look and feel of the chat can be customize to be a part of the company brand
Community chat
DeadSimpleChat is best suited for the community chat use-case. It can easily be customized to suit the commuinityh chat webpage using the UI based customization tool
Admins can also create moderators that have the ability to moderate the chat rooms
high capacity chat room can also be created. DeadSimpleChat supports upto 10 million online concurrent participants
Chat can also be easily exported and there is an analytics dashboard using ehcuih you can easily monitor the amount of pattipantsd and other vital statistics osthe chat
Chat for live streaming
DeadSimpleChat is perfectly suited for live streaming.
Chat can be customized to suit the live streaming website. It supports iupto 10 million online concurrent users whcih is necessary for large live streaming with millions of participants from across the world
You can also ban bad words from appearing in the chat. Ban and un Ban users and much more
Gaming
DeadSimpleChat is suited for gaming and increasing engagement in online games between participant
Features like being mobile friendly, customization you can even write custom css and there are also chat APIs and SDK to integrate chat with your gaming website or platform
SaaS Application
DeadSimpleChat can easily be integrated into any SaaS application with Chat API and SDK and a host of  customization options
DeadSimpleChat can also be integrated in to any mobile application including iOS and Android app along with any website and desktop app.
Best Suited for: Any Use-case
Star Rating: ⭐⭐⭐⭐⭐
Teams specific chat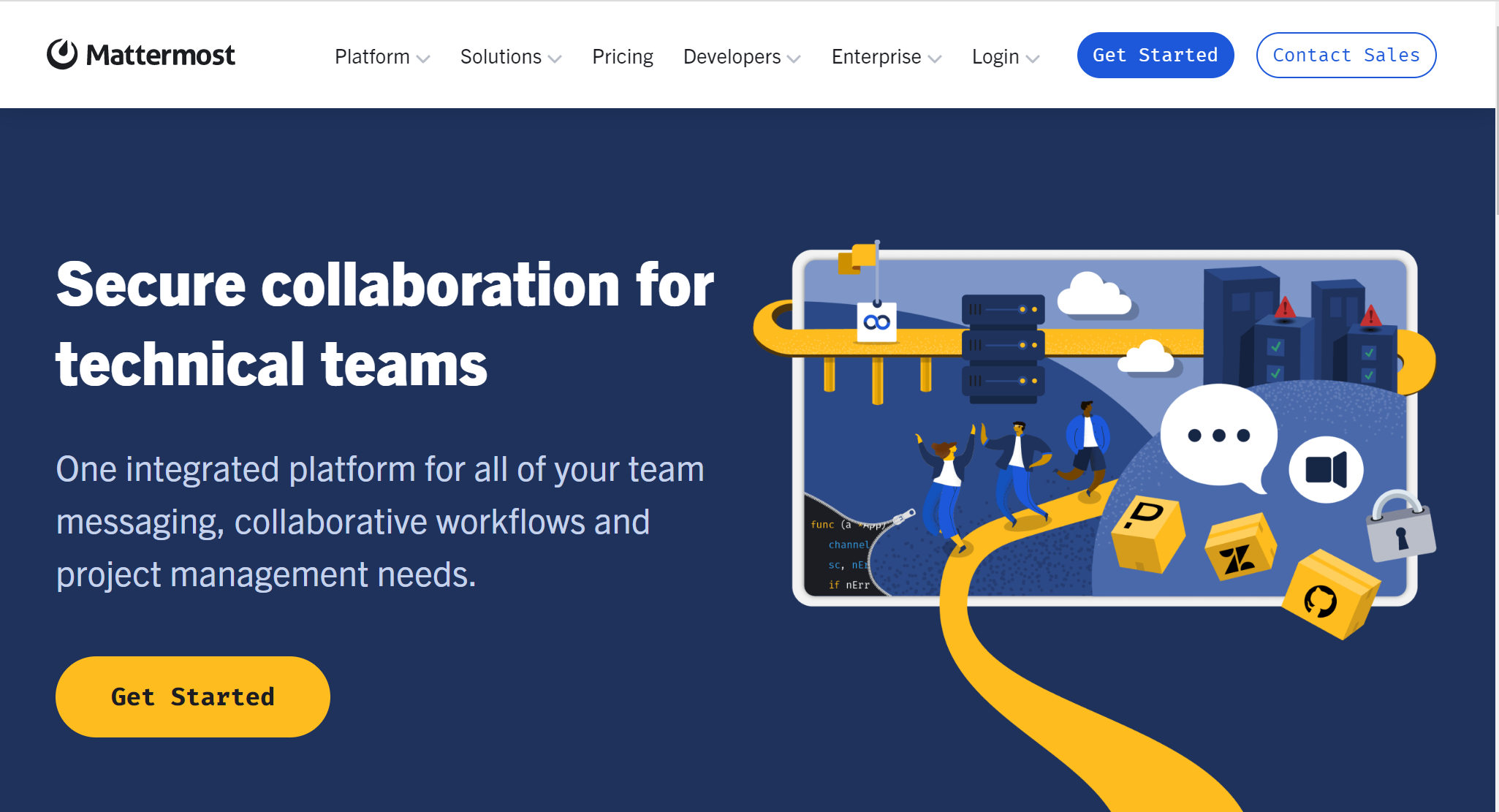 Mattermost
Mattermost is the open source teams chat application and can be an alternative to microsoft teams and slack.
The diiffrenciater between mattermost and its compitiros is that it is also offered as a self-hosted solution in the free plan
You can host the mattermost on your servers free of cost, you can use it via amazon aws or google cloud and it would be a much cheaper alternative to its competitors
Mattermost also offers a free plan that is hosted on its cloud server but it is quite limited in its scope
Mattermost offers all the features of slack and microsoft teams
Best For: Teams Chat
Cons:  Whitelabel not available, Cannot be added to website, not suitable for any other use-case.
Star Rating: ⭐⭐⭐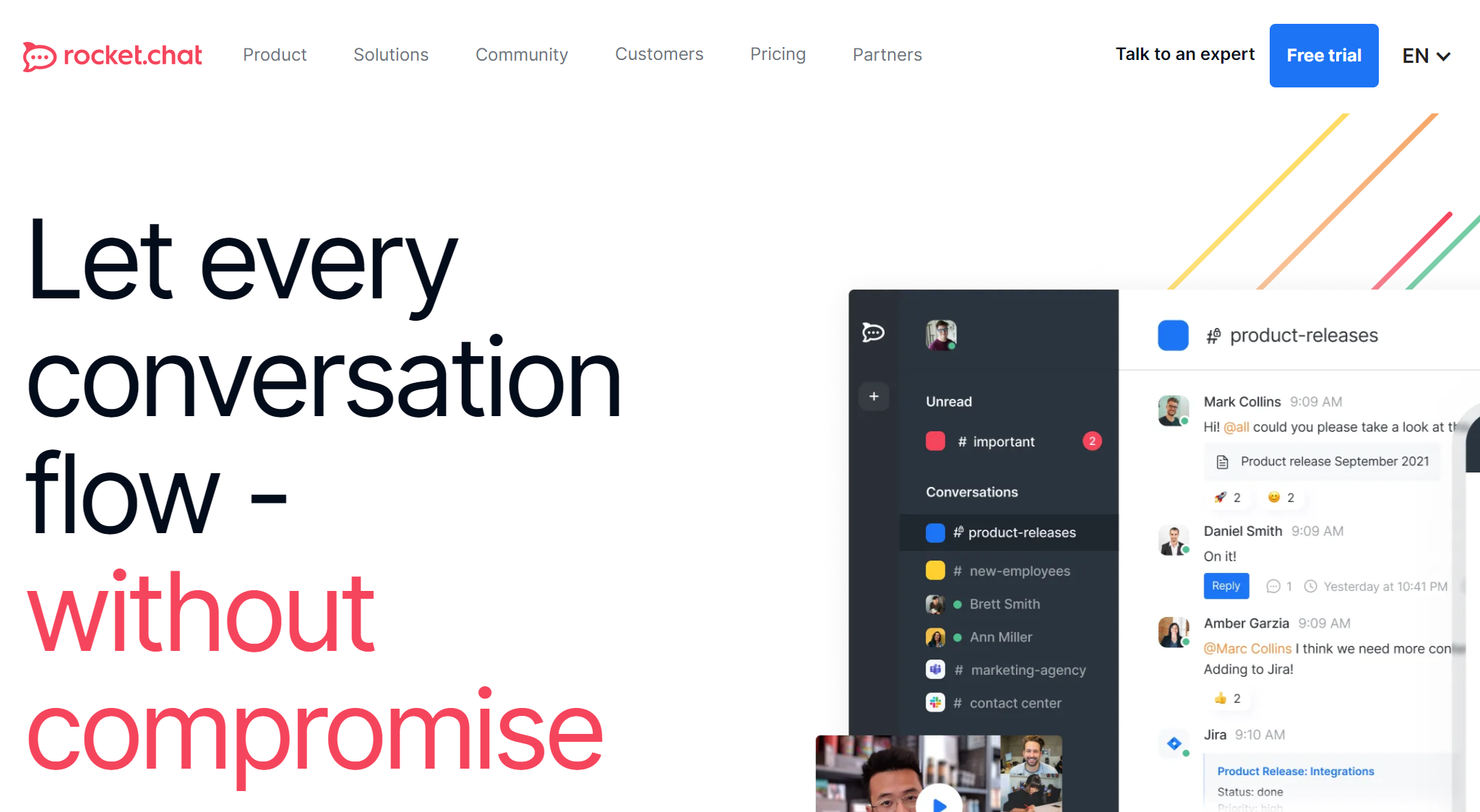 Rocket.chat
Rocket chat is another teams chat application, that is a good competitor for Mattermost
It is like Slack and Google Chat but lacks some features. There is a free plan available that you can host on your server
Unlike Mattermost the free option you need to deploy on your server. There is no free plan that runs on the rocket chat cloud
In the free plan only 10,000 notifications are available
There is an enterprise plan as well, It is a custom plan and you need to talk to a rocket chat executive to purchase the plan
Best For: Teams Chat
Cons: No white label, only use case is teams chat, cannot be added to website or mobile application
Star Rating: ⭐⭐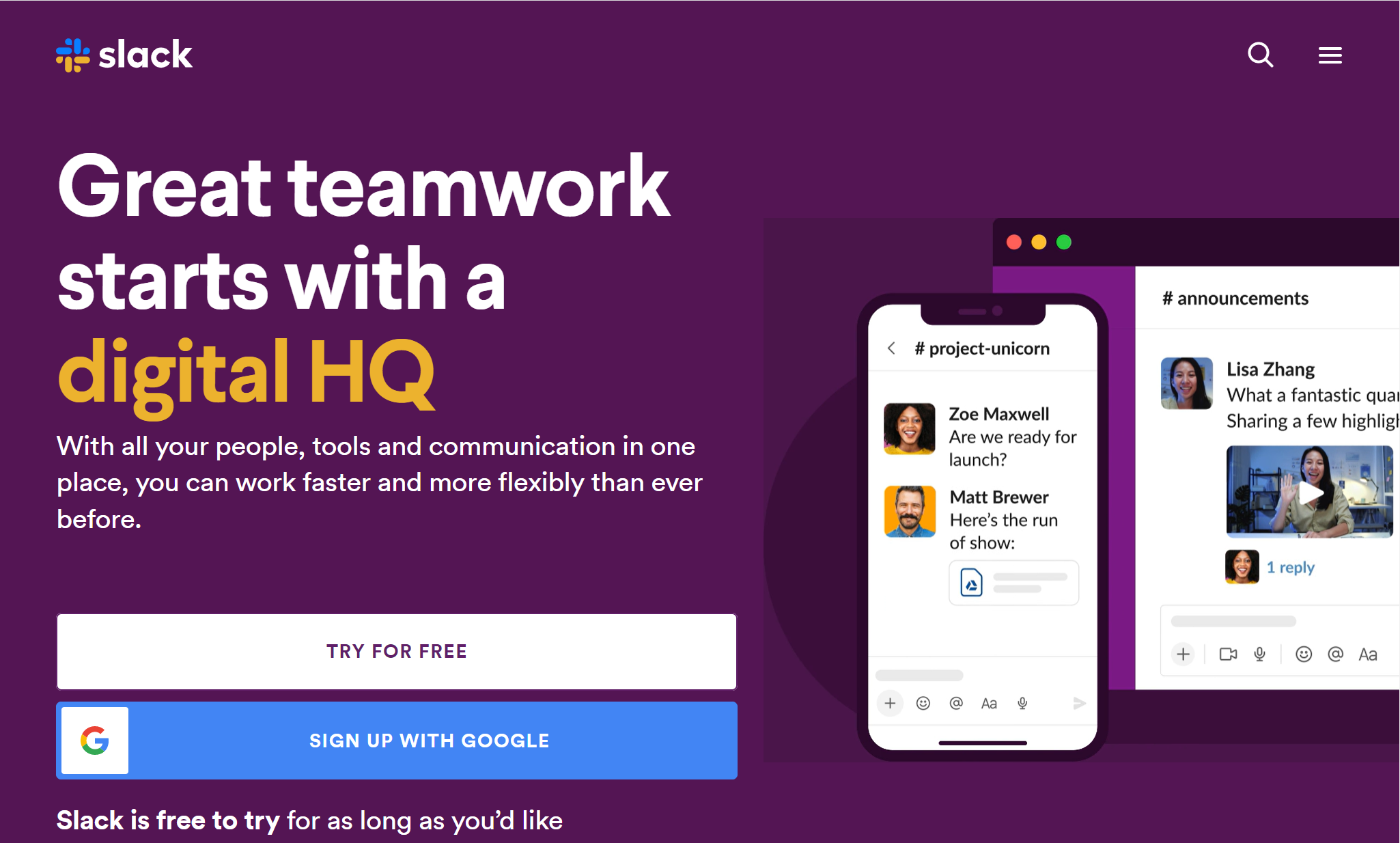 Slack
Slack is the app that transformed the teams chat platform. All the features that you need for the teams chat application
It is a bit pricy though, slack used to be free and it is now as well. But the free version is quite limited
If you are looking for a free Slack alternative I suggest go for Mattermost. But if you are willing to pay the price Slack is also good
It is the original teams application
Best for: Teams Chat
Cons: Pricey, Free version not good enough, No white label, cannot be added to website or app.
Star Rating: ⭐⭐⭐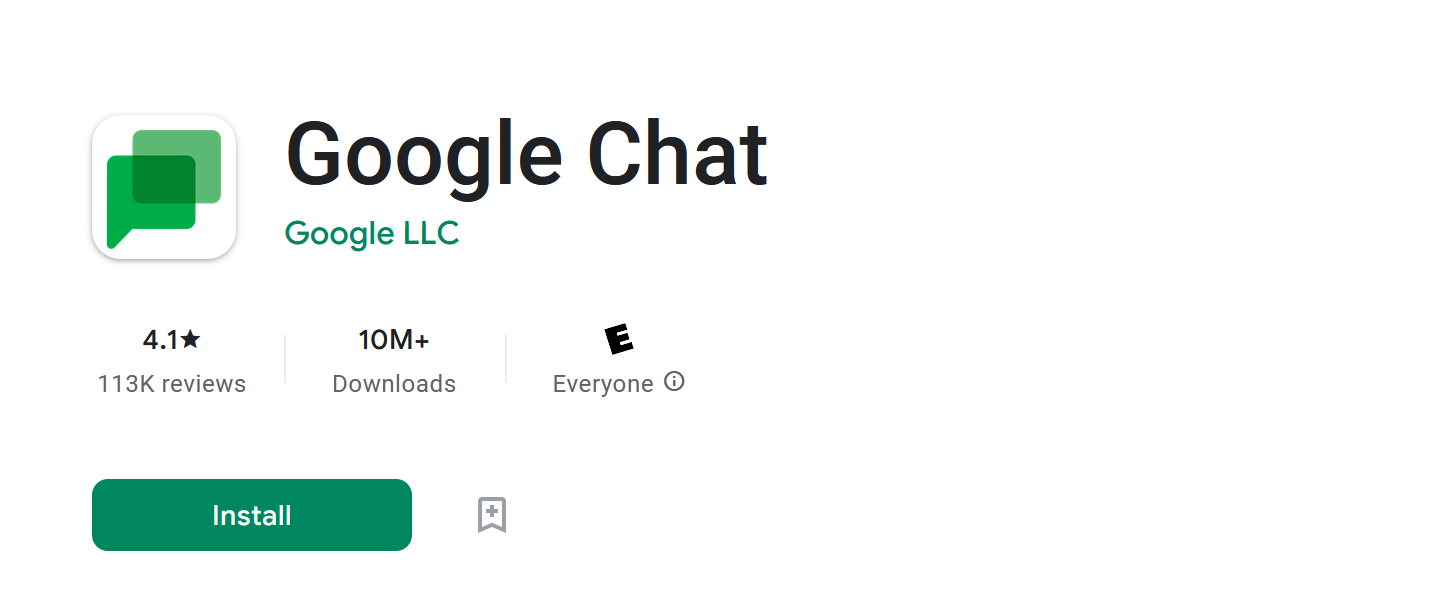 Google Chat
Google chat is a chat tool that comes with google workspace account. If you are paying for company gmail then google chat is for you. It comes bundled with the google workspace
Not a great tool as compared to other teams applications like mattermost and slack and Microsoft teams but it is easy to use and comes bundled with google workspace.
Best For: Teams chat
Cons: Not a perfect application, No white label, cannot be added to website or app
Star Rating: ⭐⭐⭐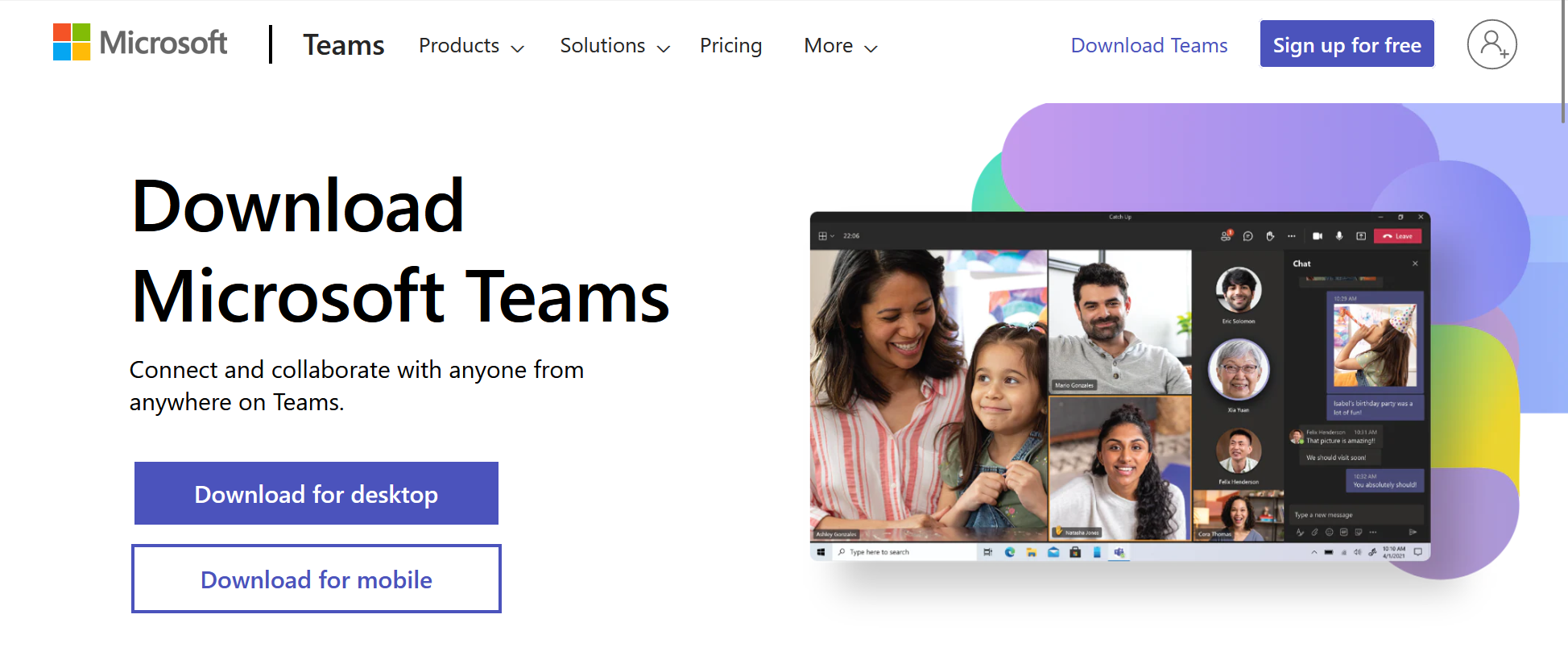 Microsoft Teams
Microsoft teams is also a great application for team chat. It comes bundled along with a long list of applications from microsoft
Starting with just 4 dollars a month billed annually, it is the cheapest paid chat application out there
If you choose the 365 business basic plans it comes with free online apps like outlook and word etc
Best for: Teams chat
Cons No white label, cannot be added to website or app
Star Rating : ⭐⭐⭐
Private messaging chat
Private messaging means informal messaging platforms for being in touch with friends and family.
These platforms were initially used for informal messeging only but nowadays the messaging platforms have introduced commercial aspects as well like ability to message to a customer and sell goods to potential customers
Lets review some of the most popular messaging platforms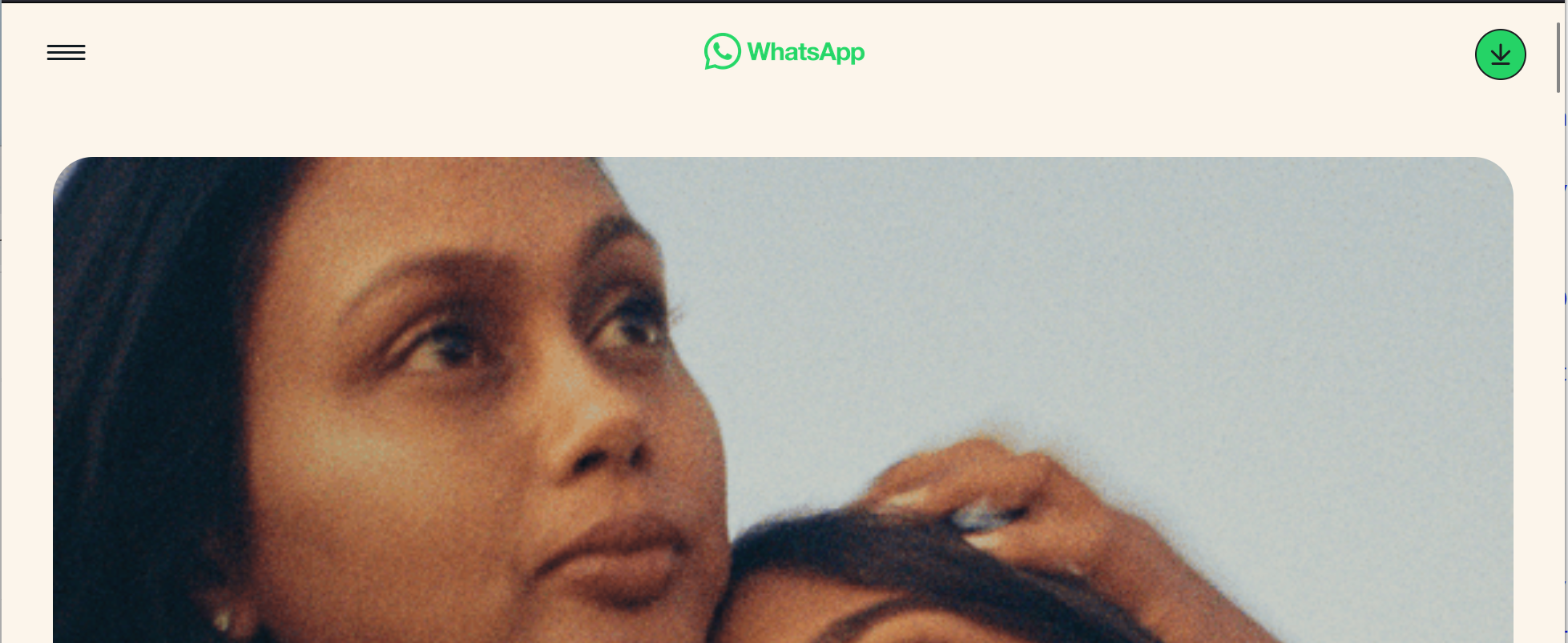 WhatsApp
Whats App is the largest messaging platform by size. It says it is fully encrypted and secure but all the contact details that is who are your contacts is send to the whatsapp database
So that the Facebook know who are your contacts. But it is a good application with large reach. You can also create groups in whatsapp and it also has video calling among its features
Best for: 1-1 private messaging and informal groups messaging
Remark:  Good for its purpose, Some people think it is not that secure despite assurances from facebook that it is secure
Star Rating : ⭐⭐⭐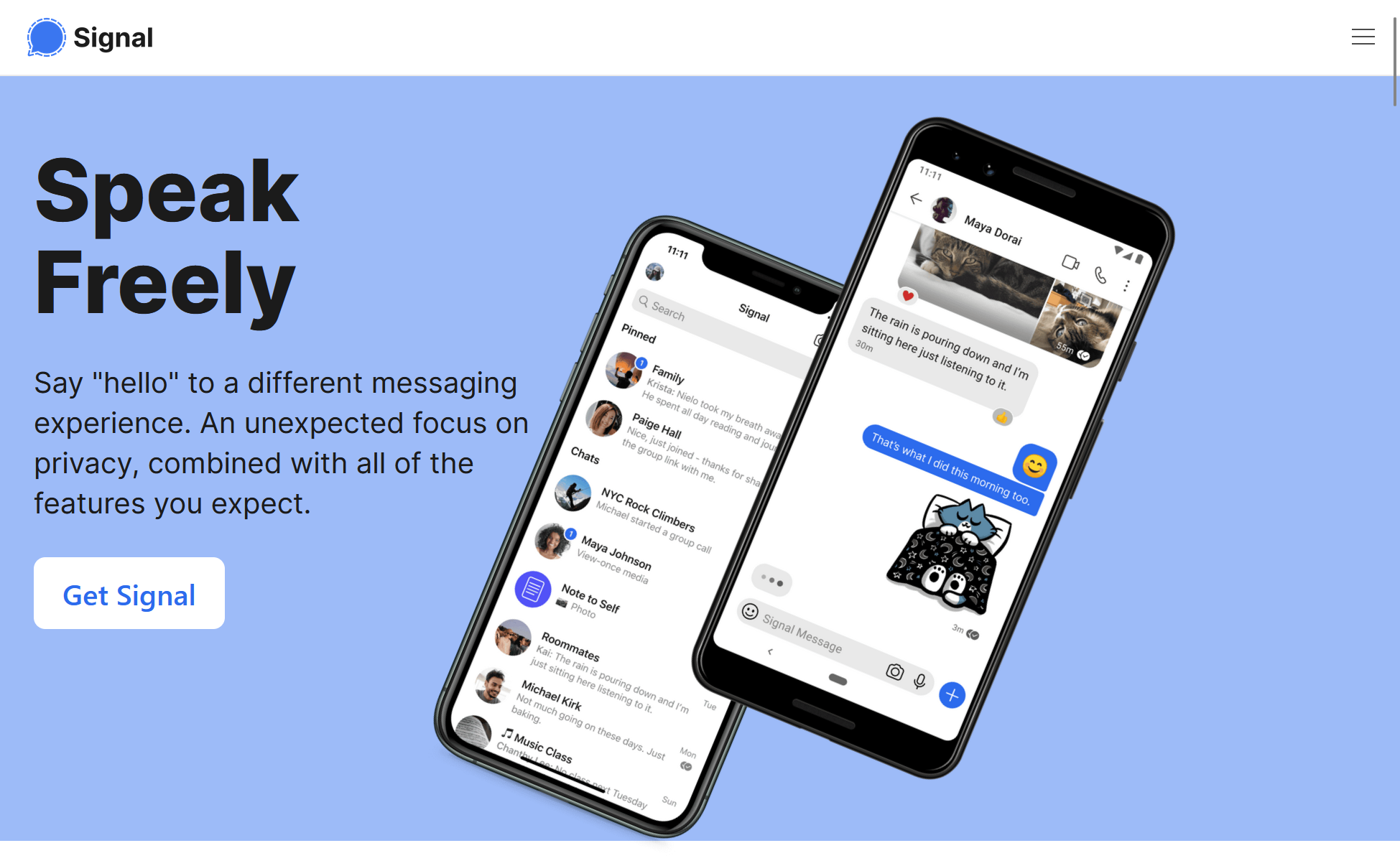 Signal
Signal is a competitor to WhatsApp. It says it is completely secure and does not send any data to its servers as compared to WhatsApp which says it sends the contact details to its servers.
It has all the features of the WhatsApp including video calling and messaging
Best for: 1-1 private messaging and informal groups messaging
Remark: Good for its purpose
Star Rating : ⭐⭐⭐⭐
Buyer seller chat
Buyer seller chat is the chat which poeple put on their website to talk to their customer when some one visits their website
Nowadays buyer seller chat has becomer very popular and almost all product website have a buyer seller chat along with agents in the backend talking with customers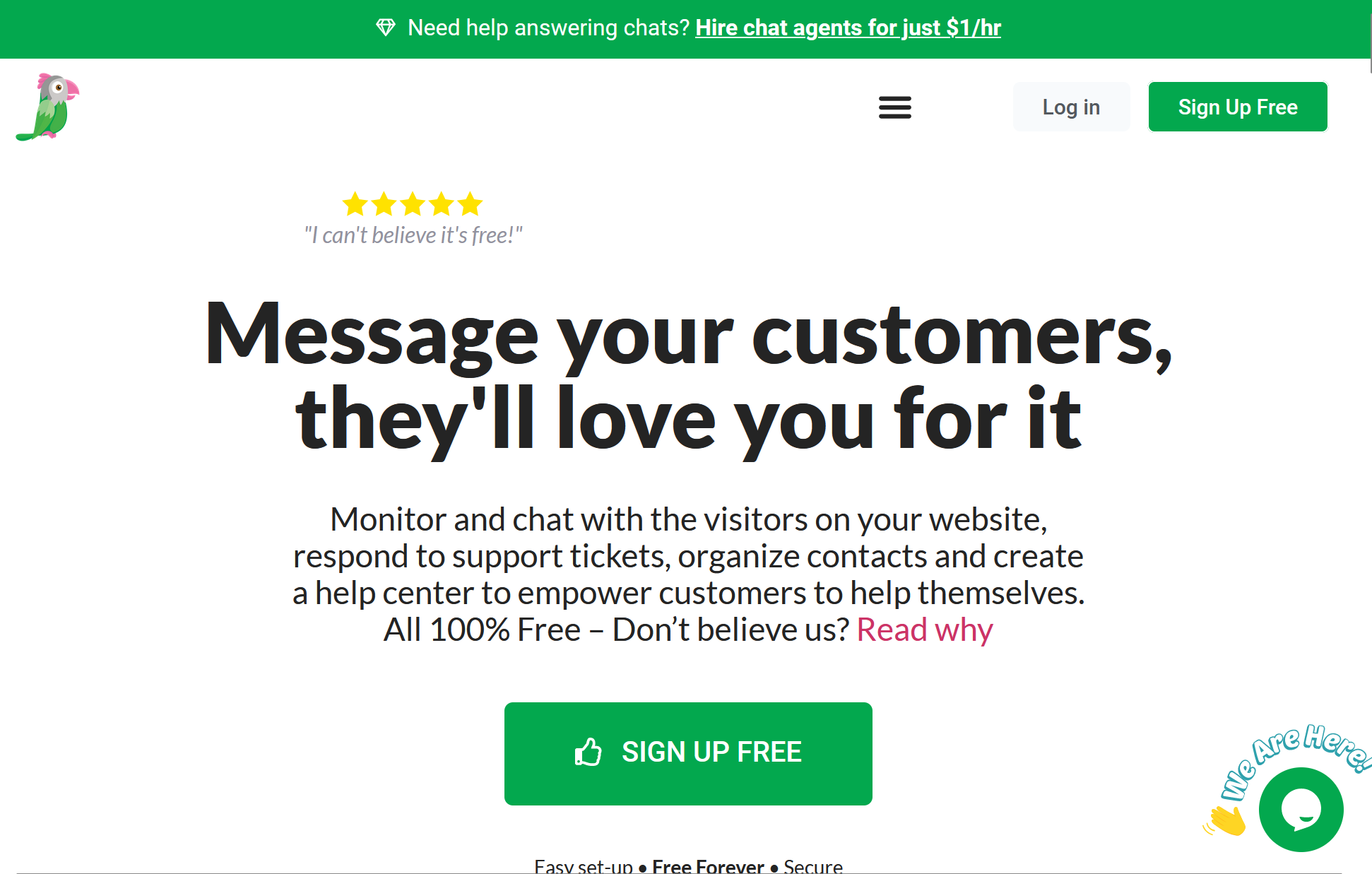 TwakTo
Twak to is a completely free buyer seller chat solution they earn their money by providing agents that talk with your customer starting with 1 US dollar per hour
Twak to is a good solution and completely free. Just sign up on their website. If you want to white label the solution you will have to pay 19 USD per month for that
Best for: Completely free buyer seller chat solution
Star Rating : ⭐⭐⭐⭐
LiveChat
Live Chat is another buyer seller chat solution that speciality of live chat is that it integrates with other messaging solutions and calls itself omni channel chat solution
You can configure Live chat to recive can communicate with customers across platforms like
email, website chat, WhatsApp, Messenger, SMS and others
Live Chat starts with 24 USD per month per agent billed monthly
Best for: Chatting across multiple channels with your customers
Cons: Pricey
Star Rating : ⭐⭐⭐
Conclusion
In this article we have learnt about different chat platforms and how each is unique in its own way.
Different use-cases define which chat platform to use for your needs
DeadSimpleChat is a unique chat platform that fulfills use cases like: Community chat, chat for live streaming, chat for gaming, teams chat, chat for SaaS applications, website chat and many more
learn more about DeadSimpleChat