Webhooks
Webhooks​
Go to Dead Simple Chat Dashboard  -> Settings -> Webhooks to enable the Webhooks.



Webhooks​
Dead Simple Chat provides Webhooks to receive events into your system.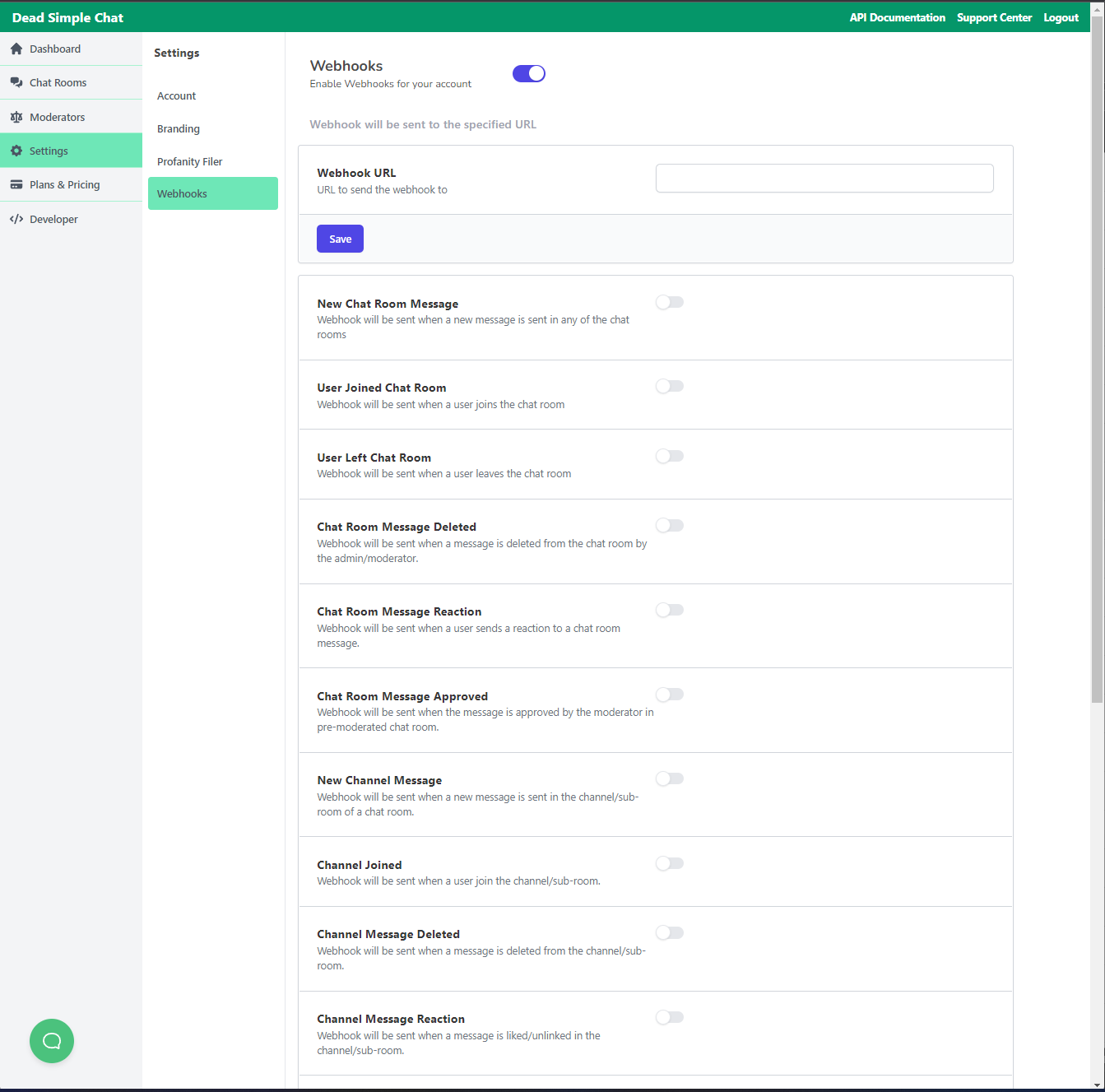 | DeadSimpleChat Webhooks
In Webhooks URL text box enter the URL where you would like to recieve the webhooks. The webhooks are sent as HTTP POST Request.